ABOUT US:
Wonder Ceramics Inc
Welcome to visit Wonder Ceramics Inc!
<![if !vml]>

<![endif]>Welcome to Wonder Ceramics Inc. where you will find beautiful handmade ceramic products from the beautiful town (Dehua Town) which has the long history of making the ceramics for more than one thousand years, many based on tradition designs. Choose from mugs ,beer mugs, cups, coffee sets, tea sets ,bowls, pet bowls ,plates, ashtrays, garden vases,bankers,frames,airproof,jars,crafts,polyresins,candles,bisques,KaolinClays,saucers, garden accessories,decorative lamps and wonderful handcrafted tiles.
If it is something unique you are looking after, then you will be pleased to know that all the products are carefully handcrafted by artists in Wonder Ceramics Inc, inspired by historical designs & glazing techniques. Wonder Ceramics Inc Always employs those relatively famous artists in China who are highly skilled and committed to producing products of a very high quality. If what you are looking for is not displayed in our internet website, or you would like to commission a piece of work, please contact us to discuss your requirements. Nothing is impossible for Wonder Ceramics Inc to manufacture for you.
<![if !vml]>
<![endif]>Welcome, my dear friends! Here you could find our best service, product and price that we provide for you! We have dealt with exportting ceramics products for since 1986 , and we have ISO, certificates etc. Our products are sold well in the whole world include Europe, America, South-East Asia, and The Middle-East countries etc..
Welcome contact Corporation!
<![if !vml]>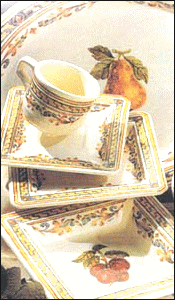 <![endif]>Thank you!
Wonder Ceramics Inc China
Add: Jiayunting,Dehua,Fujian,China
Tel:0086-595-23515303
Fax:0086-595-23551777
Email:info@wonderceramics.com
HttP://www.wonderceramics.com